[Puerh Tea Production Reducing After 2007 Speculation]
[Tea Trees Being Well Cultivated in 2008 Resulting Many 2008 Good & Renounced Tea Cakes]
Cloud is of the view that 2008 was a special year for Puerh Tea because there are a lot of renounced teas from this year. This phenomenon is similar to the situation that tea connoisseurs always focus on 1999 famous teas because they are very good in quality. It is the same that the taste of 2008 Puerh teas are good and amazing, generally speaking.
Because of the price collapse of new Puerh tea after speculation in 2007, this resulted in over-supplying and dramatical price drop of 2008 raw tea leaves materials. However, this was good to the quality, which was generally great in 2008, due to the large reduction of demands so that less tea leaves were picked. As a result, this caused the price of 2008 tea leaves materials dropping to an extremely low price. Besides, the low demand also gave room for tea trees to rest and grow great tea leaves which accumulated abundant and plentiful contents and substances for the future great taste.
Cloud must emphasize that it was due to the double effects of special historical and economic reasons (i.e. the price collapse of new tea speculation in 2007 and the financial tsunami in 2008), that was the reason why those 2008 tea cakes were seriously low in price for many years. However, it does not mean that the quality of 2008 Puerh tea is poor. Cloud would like to advise that tea lovers should not judge the 2008 tea quality based upon the price only. Instead, tea connoisseurs and investors should actively discover the treasure tea from those 2008 tea products, which are actually aged with high quality but just selling at the low price.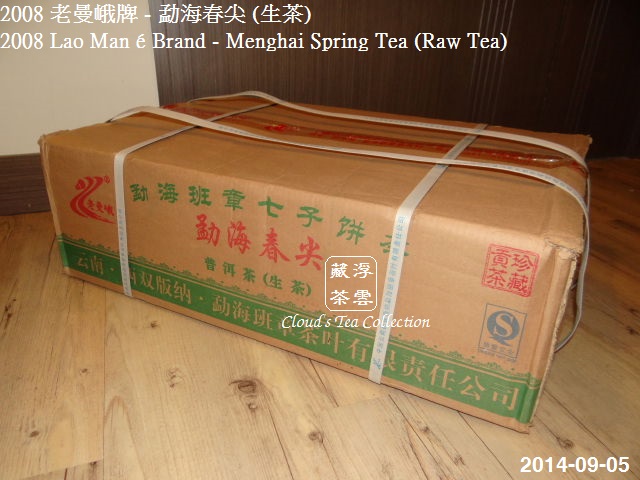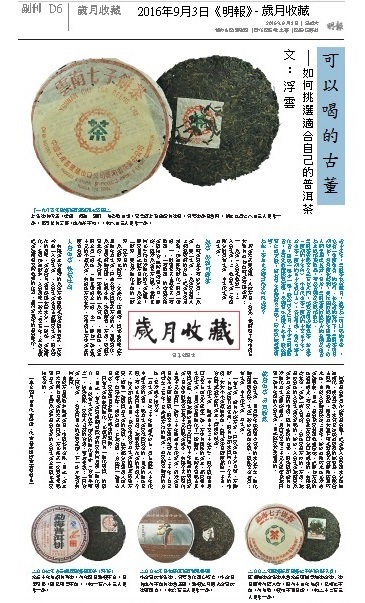 Brewing Tool:
Use a tea bowl (Gaiwan) or a purple clay teapot.
Amount of Tea leaves:
10g or one third of the brewing utensil's volume.
Before you brew:
Rinse it with boiled water once, it will not be drunk and thus will not be counted as the first infusion.
Brewing method:
Add boiled water and brew for:-
5 seconds (1st infusion),
10 seconds (2nd infusion),
15 seconds (3rd infusion),
20 seconds (4th infusion),
30 seconds (5th infusion),
45 seconds (6th infusion),
60 seconds (7th infusion),
90 seconds (8th infusion),
and brew it as many times as you want until the tea broth is not strong enough.
Cloud said, "Drinking Puerh is an art for the Poor and the Rich."
The expensive Puerh has its appreciation value, but it doesn't mean that the inexpensive Puerh must have bad quality. Maybe, its low price is just due to the reality that the market doesn't know and has no idea about that low price Puerh tea only.
Storage means the Conditions of the Tea Cakes