| | |
| --- | --- |
| [«] « Prev | 1 | 2 | Next » [»] | Results: 1-5 of 8 |

The latest announcements, events, and service locations.

2020-06-02 New Arrival~"2004 Changtai Silver Jinggu with Chen's Teapot Trademark (Supreme Wild Tea) Raw Tea"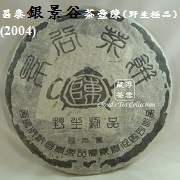 New Arrival~"2004 Changtai Silver Jinggu with Chen's Teapot Trademark (Supreme Wild Tea) Raw Tea" Dry Storage (357g)
Click here to buy
---
2020-05-31 Retail Shop business days in June 2020

Since 5 May 2020, we will resume our retail shop business at Tsuen Wan by appointments only, business days are Tuesday to Thursday. We will enforce our hygiene standard and clean the shop for each session.
We only accept appointments and no services to be provided for walk-in customer(s).

We will also take the following measures:-
1)

Please make an in advance appointment for a tea time session, which is a must;


2)Please bring your own cup(s);
3)If you do not have your own cup, we will provide a one-off disposable paper cup instead;
4)Body temperature being checked at Cloud's Tea House is a must;
5)Under the prohibition on group gathering,maximum 4 customers are allowed.

Please call us at +852 2421-7542 / WhatsApp +852 6090-3690 for enquiry / appointment.

We are sorry for any inconvenience.

Cloud's Tea House



Welcome shopping at our Online Store.


HK Local: Free HK Local SF Express Delivery fee.
Worldwide: Free worldwide Speedpost courier fee (by HK Post Office) for the purchase at HK$5,000 (some countries' Speedpost courier services have been suspended, Cloud's Tea House will update accordingly after HK Post Office's update).

---
2020-04-18 New Arrival~"2007 Mengku Rongshi Mengku Hao (New Edition - Chinese Imperial Jade Seal Style) Raw Tea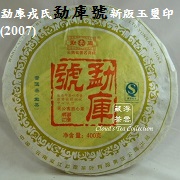 New Arrival~"2007 Mengku Rongshi Mengku Hao (New Edition - Chinese Imperial Jade Seal Style) Raw Tea 400g" (Dry Storage, Original Bamboo Stack)
Click here to buy
---
2020-03-31 Cloud's Articles have been published in the Pu-erh Tea Pot Magazine (Chinese)

Cloud's Article has been published in the "Pu-erh Tea Pot" Magazine (Chinese)


The latest one, No. 72 (March 2020) of "Pu-erh Tea Pot" Magazine (Chinese)", is now available for your purchase at Cloud's Tea House Online Store (only available in Online Store).

Click here to buy it ONLINE



---
Click here for 2020 Press Releases
Click here for 2019 Press Releases
Click here for 2018 Press Releases
Click here for 2017 Press Releases